Larry on the Issues
See Larry's First Ever Mayoral Music Parody
On You Tube Now! Over 6800 views
Released Oct. 16th, 2013
"Sixteen Runs"
A Lament On The
Calgary Parking Authority
NEW!!!
Added January 14th, 2015
Students Against GSA's ( Homosexual Clubs ) in Schools
Response to Mayor Nenshi called Albertans who oppose Homosexual Activism Clubs in
all schools, including Christian based schools.
Larry Protesting on Bowness Road Bike Track - Novemember 2014
Selected Buget Debate Presentation Slides
Presented by Larry in December 2014
What Some Civic Leaders are saying to us, they are beyond Prophets
and act like Messiahs planning hundreds of years ahead!
How Democracy is Derailed.
Authority of Councillors is Undermined by In-House Polling Surveys
Number of Communications Staff outnumbers Councillor Staff and
intervene between them and publice feedback to Councillors
Who Benefits by complex Urban Design even if the Designs fail in Completion?
The Cost/Job Inflation 'Royalty' Language that should be banned from all City Documents
Added October 11th - 2014

Calgary Transportation Plan Utopia
Calgary Macleod Trail South Urban Blvd. Controvery
"You See, the worst Urbanistra Jingoes in the City do not love Calgary,
but a theory of Calgary." #FarFuture #AllPocketsPicked
Adapted by Larry Heather - Twitter - Oct. 12-2014


Why Residential 1 Communities?
& Why Secondary Suite Blanket Zoning Diminishes Calgary?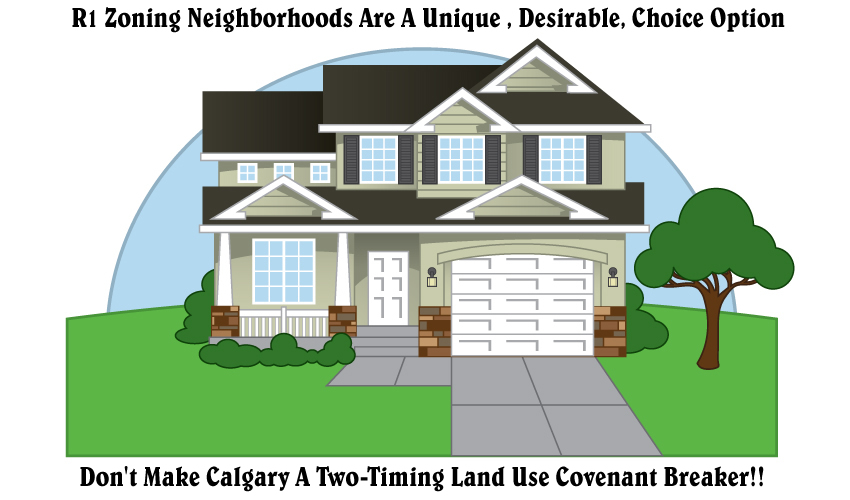 The Wisest Administrator Who Ever Live Knew The Value Of A Secure Privacy
and Private Use of Land For Production. Mulitple Landowners Gives a
Higher Community Standard
Improper Zoning Practices Can Rob You of your Enjoyment of Property
The Residential 1 Land Use Will Be The Dominant Mark
of Land Use under Messiah Jesus in the Thousand Year Reign
The Eternal Land Use in the New Heavens and New Earth have private property
and residents for all eternity. This is a natural built into man as made
in the image and likeness of God.
The Tragedy of Detroit - Calgary could follow.
Added August 14th - 2014

Jewish Woman (Samantha on ground) Punched and Kicked by ProHamas Rioters - July 18th, 2014 at Calgary City Hall
To Help Identify more of this rioters, $500 reward offered... go to www.riotstoppers.com
Larry Outside at the Jewish Centre Support Israel Rally with the Israeli Flag
and some appreciative Jewish supporters of Israel. July 23th, 2014
Larry at City Hall We Support Israel Rally Thursday July 31st, 2014 with Israel
Supporter Ashley.


ISIS executions of Iraqi Army captives - Brutal Inhumane Islamic Ideologists
Very Disturbing Infiltration of Islamics at the White House.
Violence Against Israel Supporters at Pro-Hamas Protest, July 18th -2014, Calgary City Hall
After 3 Weeks, Charges were at last laid by Calgary Police
The Word from the Past for the Present Terrorists of Hamas.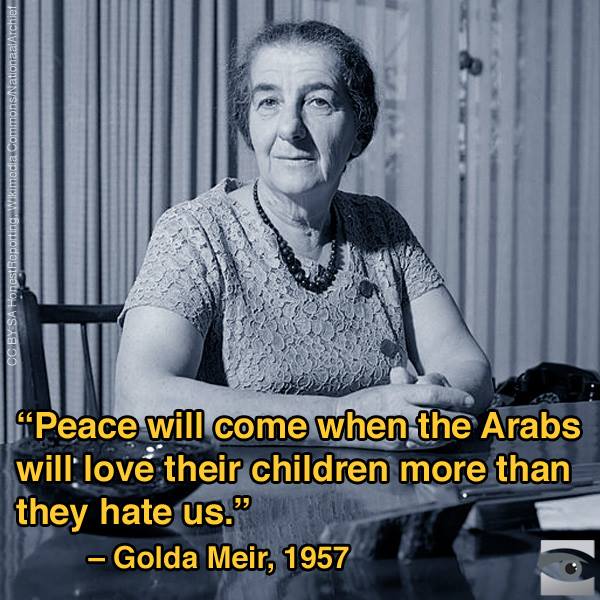 Palestinian Baby dressed in Bomb Suicide Vest


The absolute corruption of Youth in Iraq by ISIS
Added April 21st - 2014
So the likelihood of this happenning? I am monitoring
Twitter for what is going on at the Black Sabbath Concert.
Several Reports of the smell of weed in the air in the Saddledome
So I tweet a question from home, and it appears on the Big Screen behind Black
Sabbath during a set, and the crowd reportedly cheers.



Black Sabbath Concert Easter Sunday Concert in Calgary
With lyrics like this is it any wonder that are youth are fixated
on the dark, negative, and demonic. It is time to make a change!




In Light of the Blood Moon Mass Murder in Calgary April 15th
of five young students. This is one of the Megadeth titles
posted on the facebook page of the murderer.
Isn't it time for our youth and others to point away
from these kind of destructive lyrics.

When Christian Virtues Fail!

Added April 13th - 2014

Is It Any Wonder why Canadians treasure the Suburbs?

The Great Escape enabled by Mass Auto Production.

The Unfathomable Gift of Mobility

Why Most People will Sacrifice to Live in the Suburbs



Josephus on Urban Intensification:
Babel Municipal Plan Vision and Demise.
Added April 10th - 2014
Biking City Advocacy Staff Reveal new 1 yr. Trial - 7 lane BikeTrack Scheme
to media ahead of presentation to Council Transportation Committee

Added April 3rd, 2014
The Noah Film as mixed up as it is, got me
thinking about The Meaning of the Rainbow
so I hereby submit my verse...


Added March 26th, 2014
Mourning Jon Lord
Fellow Mayoral Candidate & former Alderman & MLA Passes Away Suddenly on
Tuesday March 25th-2014 from heart attack

Rest In The Peace Of God Jon
You were the most worthy and principled Candidate.

Hear Jon during the Mayor's Campaign speak of
"Why Calgary has become Unaffordable." - mp3

( At Mayoral Forum at the Ogden Senior's Centre Calgary)
October 15th, 2014

Added March 25th, 2014

Added March 24th, 2014
In response to the Anti-Car and Truck
Calgary Transportation Plan
Added March 17th, 2014
Added February 21st, 2014


Added February 20th, 2014
In listening to Mayor Nenshi about the flying of
the Rainbow Flag over City Hall during the Olympics without notice
to Administration, Councilor's, or the citizens of Calgary.
For his disdainful comments about opposition after the fact
being from the 'usual suspects.'


Added February 18th, 2014

Added February 10th, 2014
With the upcoming hiring of a new Calgary City Manager shortly, Mayor Nenshi
has been pressing the idea of Diversity Hiring, inferring the fact that the top managers are all male and all white. It is a most profoundly unwise decision to hire any position on the basis of a minority quota system
as it will inevitably result in a lowering of the standards for a job, or making any preferred group choice a
cause for discrediting. Below is the first installments of five chapters on:
Diversity Hiring Illusions.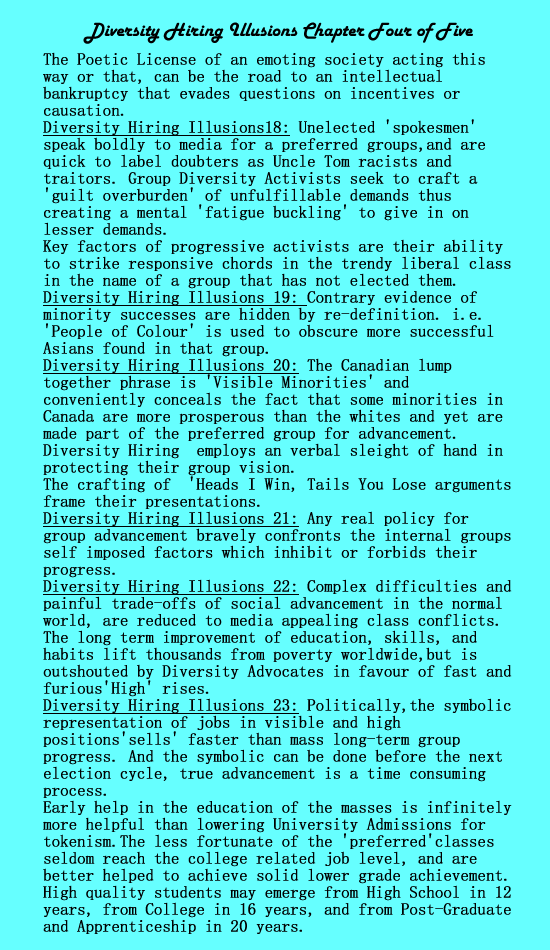 Added January 10th, 2014

Added January 3rd, 2014
"Broadmindedness, practiced without discretion, can force one into the narrowest of liberties." #yyccc #ycc
Larry Heather (@CalgarySenate) December 14, 2013"
Added January 2nd, 2014
Added January 1st, 2014

"Journalists do control public opinion; but it is not controlled by the arguments they publish -
It is controlled by the arguments between the editor and sub-editor, which they do not publish"
-Chesterton

December 31st, 2013


Atheists find Christmas an immoveable Feast,
Brightest of Lights in the darkest of nights,
like a Harbor Buoy, it just keeps righting itself.
December 27th, 2013

Guide for the Perplexed Taxpayer
How Do Some City Hall Schemes Get Foisted?
December 19th, 2013

CALGARY ARTS PLAN REPORT
Reaching for the Moon and Breaking the Bank....
Deity's Help Replaced By Civic Perfectionism?
Dec. 15th - Having Read Over the four documents to be presented to Council for a Special Meeting on December 10th. 2013. a familiar theme emerged. The scope of the Arts Plan far overreaches both the financial limits and the practical mandate of what The City of Calgary can accomplish. Following the poorly conceived,utopian goals of Imagine Calgary, the Arts Plan continues with an unrealistic and ruinous Vision plan, that if fully implemented, would drain all other City budgets of all resources. For instance, Imagine Calgary is cited for this foundation gem. "Target 86: By 2036, 95 percent of Calgarians report that they have a range of opportunities for the aesthetic enjoyment of nature, arts and culture."
The fact is, that many Calgarians now have very meager budgets for any kind of entertainment, due to the high taxation, slowed economy, mortgage payments, and constantly shrinking value of their money and investments.
Or take this gem that soars to heights unknown in a religious Millennial Civic Kingdom: "Target 102: By 2036 100 per cent of Calgarians report that they feel respected and supported in their pursuits of meaning, purpose and connectedness, and that they extend respect and support to others who meet this need in ways different from their own."
What kind of misguided earthly Messiah would write such a document as a foundation vision statement for a city. And what kind of people or politicians would fall for it?
So when the Calgary Arts Plan starts with goals like this, is it any wonder that the resulting
document, must be a no go zone?
Obviously, this Camelot of 2036 has no need of a police force, social services, or student loans. And apparently, it this Civic Shangri-La functions independent of any problems or disasters hitting the provincial, federal or international arenas.
So what are the specific weaknesses which call out for the rejection of this plan by the City Councilors in March 2014?
1. The Arts Plan aims for 100% per cent of citizens to patronize the Arts. As we know, sports is the focus for many who will experience only minimal enjoyment of the Arts. Overly Expansive Goal Setting cannot be financially costed out, nor can it be estimated what the participation will be, or the supposed return when the saturation and operational limits are reached.
2. The Arts Plan is an artificial inflation of Arts aspirants, which could swell the ranks of the mediocre, and hinder the progress of the brilliant. The reality is that most people's artistic talents will be expressed in private family forums, not the spotlighted stage and there's nothing wrong with that.
3. The Arts Plan is based on the illusion of everyone being a rising platform audience generating Star. This deception is also typical of 'professional' childhood sports in the hopes of a breakthrough that the parents themselves never achieved. Very wasteful and very disappointing for the majority, and sometimes a permanent turn off to any future involvement. The fact is, that exceptional artistic talent is somewhat of a rarity, and it is the exceptional that drives the audiences to attend in great numbers. Non exceptional talent, cannot compete with mass media multi-million dollar blockbusters.
4. The Arts Plan assumes that those not able to make a living by sold tickets, can always find a job in an ever increasing involvement in the educational system, in all of the subjects. Let's face it, the Arts are one area of life, and the other subjects which are more vital to the economy, need to have their own dedicated space.
5. The Arts Plan to be administered in it's present form, will require a massive increase in City staff and resources to implement it. All of this when the financial system teeters near the edge, and the baby boom generation is retiring in great numbers. When through over taxation, more and more Seniors lose their homes and savings, the inheritance base passed on to the younger generation, will evaporate at the very time when the worker per retireee ratio becomes unsustainable.
6. The Arts Plan is oblivious to the fact that some of the Arts, require a certain level of mental discipline to enjoy properly, and will therefore always have a limited audience in an age of shortened attention spans.

I do hope that the Councillors must realize, that even a large panel of enthusiaists, cannot replace the need for wisdom in the demands that are placed on the citizens who placed them into office.
Social 'Comfort Capital' of Nenshi & Redford - Posted Dec. 5th -2013

"Woe to them that call evil good, and good evil; that put darkness for light, and light for darkness; that put bitter for sweet, and sweet for bitter.. Which justify the wicked for reward and take away the righteousness of the righteous from him." Isaiah 5:20,23
"Broadmindedness, practiced without discretion, can force one into
the narrowest of liberties."
A constant inundation of lower common denominator behaviors, what is allowed to be tolerated in public, has been found in studies to change people's values away from what they in their hearts once believed. Liberals don't make Cities Liberal. Cities tend to make people Liberal, especially those who are not on active defense of their traditional values. Just a few decades ago, this sort of activity in public would have been unthinkable, and is a shocking abuse of a child's natural innocence, something they can only lose once. The LCD's are doubly reinforced when authority figures including contingent's from the police, fire, and sports community are added into the mix.
This hiving sort of urban activity leads to the sort of statements expressed about inclusive mentalities, people begin to reflexively dismiss conservative ideas, policies or personalities - even mock or demonize them, without thinking of how our nation became successful in the first place.
This 'brave new world' of LCD's has predictable outcomes if past history is wisely read and understood.
"Martians who, arriving on Earth for the first time, encounter a Ford Mustang convertible.
Not having any idea what it is or its maker's intended use, the Martians mistakenly conclude
it must be a hot tub and proceed to fill it with water and bathe in it. And then when you
come along and tell them they're ruining this valuable car by their misuse of it, they become
angry and accuse you of attempting to deny them their rightful pleasure."
Without the understanding of our spiritual origin and destiny - of who we are and what
purpose our Maker intended for us - we can't possibly understand sex and its intended role
in our lives. Instead, all we have driving us are the desires, the physical and emotional
'needs," cravings, and compulsions we find welling up within us. ... Some desires are normal
and God-given. Other cravings are rooted in trauma and misperceptions. Still others
more darkly, are willful planned rebellions aimed at evil and harm.
Instead of looking to the wisdom of our Judeo-Christian ethical truths, and the inner
conscience that testifies to them, many of us rely on emotional feelings alone to guide us
through life. And lasting fufillment slips out of our grasp.
Cycling Strategy Madness - 22 Million Over 3 Years
Bike Tract Fever - Calgary Core 180 km. of certain traffic congestion - Macleod Tr. S next this spring!
82 page Calgary Cycling Strategy 2011- A Massive money pit for a selected cycle pop of 1% to the detriment of majority! See Map Below. All thick lines are proposed on road Bike Tracks. Disengage Mr. Sulu!
Transit Workers Sickness
Nov.30 -2013
It was reported last week at Calgary City Hall that
Transit workers had a higher rate of sick days than other departments
and it was a concern due to the cost of replacement workers that are funded
from the benefits fund.
It is not surprising that those who encounter the public at close contact
would come down quicker with the colds and respiratory ailments their passengers are carrying.
Combine that with the frequent opening and closing of doors to the outside
cold air and multiple handrails touched on the buses and C-trains and you
have a formula for compromised immune systems.
It might be a cost effective move to have something like chewable orange flavored vitamin
C's available to all drivers, who could chew them 4 or 5 five times a day to keep
up their resistance to multiple exposures
City Hall Scrums
When were the Good Old Days? Nov.29 -2013


Here we go again.....
Why is it that almost every City Hall media interview ends up
with a mass scrum around Naheed Nenshi, so much so
that it is his filter of the events that ends up overpowering any other perspective?
Has the local media forgotten the way balanced and interesting
news can be reported beyond their favorite hobby horses? How about highlighting more of the councilors or those in the City administration. He is but one of 15 votes on Council. Or is the mayor's perspective so close to the 'uber' media that they pull like magnets to platitudes that sound good to their ears and require little investigative work.

Ralph Klein CFCN City Hall Reporter

It would do the current media a world of good to examine the way Ralph Klein did his City Hall reporting for CFCN in the 70's. Don Martin describes Klein's technique: "Klein rarely bothered with news conferences and usually dispensed with covering City Council's official reaction. He abhorred the premixed pabulum his profession was expected to dish out as civic affairs coverage.
... He hung out with the oddest cross-section of contacts an Calgary journalist ever had."
King Ralph, Don Martin p. 46




Nenshi Reelection Brings Halloween Scare!!!
One-Eyed Green House Gas Monster
erupts from City Hall with the fierceness of a Lion!


**Cage Lock Found Broken on Page Thirty-five of Pembina Report.
**Bulk of Calgary Voters Unaware of Consequences.
**Local Media Flogs 'Memory Block Capsules' as Emergency Measure.
**See Ezra Levant Antidote on links below.
Thanks to Everyone who entrusted their vote for me. Many did not find out I was running until it was too late to vote or volunteer. Others shied away to other options fearing or being misled, by Media shaming. But I think the issues I raised are of prime importance as we will see in the coming four years. I encourage you with this verse from First Kings verse 18 that was given to Elijah at a time of seeming defeat,
"Yet I reserve Seven Thousand in Israel—all whose knees have not bowed down to Baal and whose mouths have not kissed him."
Sincerely Larry Heather, Your Mayoral Candidate still standing for
God's neglected Kingship and Glory over Calgary.

Swearing In Ceremony at Calgary City Hall
- Monday October 28th, 2013

Hear Bishop Fred Henry's Prayer for the new Council -mp3




What Most People in the Audience Saw When Nenshi Swore Into Office.
The Koran is mostly hidden behind the Lectern.
Is the visual image just too disturbing or does it
remind people of a warning given in the New Testament?



Here is the side view with the Koran
Are the values from this book able to
maintain a Western Democracy?
The Book of Revelation, the last book of the
Bible has these solemn words as the last verses, which repeats
the warnings given in the Old Testament (Deut. 4:2 Proverbs 30:5,6).
No true Christian can take them lightly, and all
others are unwise to ignore them.
Rev. 22:18-21 - New International Version
"I warn everyone who hears the words of
the prophecy of this scroll: If anyone adds
anything to them, God will add to that person
the plagues described in this scroll. And if anyone
takes words away from this scroll of prophecy, God will
take away from that person any share in the tree
of life and in the Holy City, which are described
in this scroll. He who testifies to these things, says
'Yes I am coming soon.' Amen. Come, Lord Jesus.
The grace of the Lord Jesus be with God's people."


Lawyer Chima Nkemdrim, his chief of staff
and long-time friend, swore in Nenshi.

At least this time someone who by virtue of profession
is a Commissioner for Oaths, swore Nenshi in.
Three years ago in Oct. 2010, his sister Shaheen swore him in
when not being qualified to do so.
( Nenshi had back then been sworn in privately by the City Clerk earlier
in the day, outside of the time period of the Municipal Government Act. Two Oaths were
signed that day, both not within the requirements. See City Watch Page )
Having a family member swear in the mayor is not proper anyway. It is too closely
reflective of the nepotism that is so common in third world countries.
As it unfolded, the Mayor's mother put the chain of office on his neck.
So the official duties were all among family and a friend.
But the optics are still troubling in that a subordinate who works under
Nenshi in his office and a close friend, is the one who confers the authority
of the Mayor's Office upon his boss. For a major office such as
Calgary's Chief Elected Official, the Mayor, should that person not
be sworn in by a Provincial Judge who holds real authority
over the oversight of the municipal office?
Perhaps the Koran has a reason in Surah (Chapter) 3:100
100. O you who believe! If you obey a group of those who were given the
Scripture (Jews and Christians), they would (indeed) render you disbelievers
after you have believed!
And Surah 5:59-60 Reveals the insistence of adding and subtracting from Scripture and the belief of the fate of all the people of the Holy Bible who refuse to receive the Koran.
59. Say: "O people of the Scripture (Jews and Christians)! Do you criticize us for no other reason than that we believe in Allah, and in (the revelation) which has been sent down to us and in that which has been sent down before (us), and that most of you are Fasiqun [rebellious and disobedient (to Allah)]?"
60. Say (O Muhammad to the people of the Scripture): "Shall I inform you of something worse than that, regarding the recompense from Allah: those (Jews) who incurred the Curse of Allah and His Wrath, those of whom (some) He transformed into monkeys and swines, those who worshipped Taghut (false deities); such are worse in rank (on the Day of Resurrection in the Hell-fire), and far more astray from the Right Path (in the life of this world)."
Of Course Christians are grafted into the Jewish Root according
to the New Testament so this would also apply to them.
Is this the basis of social harmony and respect for a new four year term on City Council?

Voting for Larry Heather meant in October 2013
** Free Enterprise
** Social Conservatism
| ** A Christian Choice on the Ballot
Many citizens of Calgary felt disenfranchised in the last Calgary Municipal Elections.
They are feeling at a loss by the way the liberal media massage presents favorably only candidates who are liberal in social values, and left-wing big spenders in their economics of how a City should be run. And now it has all happened again, for another four years now!
Terms such as building 'social infrastructure' are code words that sound conservative, but are content-laden with freight that goes far beyond our means to pay for as taxpayers.
It is also noticeable that social liberalism always undermines the moral discipline needed to maintain economic conservative values. You see, the same discipline you need to faithfully pay for your household bills, is the same discipline you need to prevent going out of bounds on wild spending sprees of ungoverned morality impulses.
Now we see in the back mirror, that our taxes have risen 32% in just three years of the Nenshi purple regime.
Anyone here gone purple in the face seeing it rise?
Has Anyone Reading This received that type of raise!
See Eco Herding of Resources Sector Illustration below....